Tessa continues to be pretty protective of the puppies. When other dogs are around she has started a few scuffles. This morning we had to start working on her social skills around other dogs.....when the puppies are in the area.

I'm still learning, but can usually spot the signs early enough when I'm watching her close. She gets the intense glare with her ears up. Similar to how she stares down and backs livestock away. In fact, today she was able to hold the sheep away from he feeder without even going int the pen. It was pretty impressive.

....but with other dogs around, I'm starting to have her lie down and she has to stay there until she's relaxed and changed from intense glares at other dogs to relaxing and calming down. That is something we did with Rancher when we got a cat he didn't like too much. After a week the cat could cuddle next to him in the yard. Hopefully this works with Tessa too.

Penny joined us in the hay barn today when we fed as well. And as usual, Tessa guarded the feed truck with her usual tenacity.
Powered by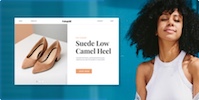 Create your own unique website with customizable templates.