We spotted a few calves with pink eye

while fixing the float valve this past weekend

. We were not able to shut the corral up fast enough while they were drinking so we were going to doctor them another day.

Then I realized we had Tessa, and Tessa always needs work to do. We tried to gather them back up and push them back into the corral.

This is not easy to do. Most had finished drinking and already left the corral for the day. They don't like to go back in unless there is food or water as a side benefit.

With ease, Tessa darted back and forth from one side of the pasture to the other.

She created an invisible wall. She stopped three different groups who tried to make a dash for the hills. Tessa is too fast, and too determined for that to happen.

The end result....5 calves doctored for pink eye and we decided to castrate the last 7 bulls (now steers). A productive, last minute decision to catch a few.
Powered by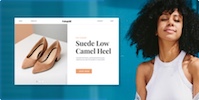 Create your own unique website with customizable templates.