Duke was eating grass through a fence older than.....well....it's been there a long time and will be replaced this summer. He turned the old woven fence into a swinging gate as it tore off the rotted post.

The positive side to everything....Tessa got a chance to practice with one,

tame, stubborn, yearling bull; aka Duke.

She did pretty well. The tame ones are not easy to move by themselves. He wouldn't move and she figured out quick if she got to his head he'd move pretty quick.

The problem is that when she ran from behind him, up to his head, he moved.....but he moved the wrong direction and turned back around. But Tessa learns quick. By the time we walked him to the pen she was weaving back-and-forth behind him, moving him towards me. She figured out by the end a nip at the heels worked better then running around up to the head.

Tessa continues to do well. We still have so much to work on, but she has the drive and brainpower to do about anything we'd want. And by the way...she also came into season late last week. She's herding and minding very well while she's also in heat. Quite the dog.

The photo below is after herding....and running around the fresh-cut grass. She looks like the dog version of The Hulk.
Powered by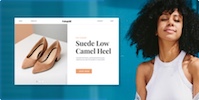 Create your own unique website with customizable templates.