Even though Penny and Piper are sisters, they've had different personalities from the start. Penny will do anything for a treat or some praise. She is fearless and dives into anything. While Piper has been cautious, stubborn and too clever. You can definitely see that she was the alpha female out of 11 puppies in the litter.

An example:
I had just gotten dog food and set it on the counter before feeding the dogs. I left to go check on our dinner and when I came back....here is Penny sitting pretty and waiting for me to get her dinner with Tessa.

....but where is Piper at....I walk in the mud room and I find this...

She aparently learned how to climb on top of her crate, get on the counter, and just to the right of the sink is where I set the dog food bowls at. Caught in the act!!!

Piper is too smart for her own good and is going to be a handful....but she has sure shown some amazing herding instincts so far. Hopefully the intellegence used to get food translates to farm work.
Powered by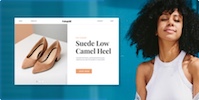 Create your own unique website with customizable templates.