After Lorin and Penny's first time with sheep, Tessa and I had a great lesson. I think some really important things hit home and I'm excited to put things into practice these coming weeks.

Probably the biggest thing is to break things up in pieces more often. Tessa works so quickly she can get out of control very fast. Particularly at her young age, Tessa's body moves faster than her brain works. I'm going to try and give her a command or task, then stop her once she completes. Instead of stringing many things together when she can get out of control.

It's already helping. I had her walk up on the herd a few times today to move them away. Instead of letting her dart straight at them, she had to go in 5-10 feet increments. It worked very well and we had more control. We did the same with sheep to bring them up to the fence so Lorin and I could see if any ewes are close to lambing. Tessa brought them up for us and breaking the manuever up was a help to us both.
Powered by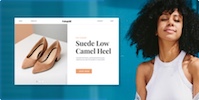 Create your own unique website with customizable templates.