The video says it all; it's one of my favorites.

This is why I can easily cut twine and roll a round bale of hay down the hill without being mobbed by hungry cattle. I feel safe instead of nervous.

You'll see a few try and sneak in for an early snack, and Tessa quickly put an end to it. The final pan shows a nice arc of clearance...no cows close to where Tessa lies.

60 cows and 2 herd bulls stand back and patiently wait for me to get the bale ready. (Well, they don't wait for me to finish, they wait for me to call Tessa back. :-)

It's these small tasks that I hope to never take for granted. When we lost Rancher, I realized how many things like this the dogs help with every day.
Powered by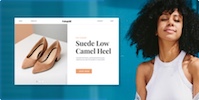 Create your own unique website with customizable templates.