We had three new calves Friday night and Saturday. We tagged, vaccinated and checked the calves. That is when the "pain" happened.

I've tried to be careful and Rancher, now Tessa, have been great dogs helping. But I got taken down by a ticked off cow for the first time this weekend. I had the calf between my legs and was about to tag it...when BAM, POW, KABOOM....down goes...me.

My dad was there helping, and it was quite the seen for Tessa. She was on the ATV just like she's supposed to. My voice was strained and panic-filled when I called her. She hesitated not sure if she was in trouble. Fortunately, she paused for only a few seconds. Enough time for me to take a few more blows to the leg and arm, but she and my dad quickly distracted her enough for me to regain my feet and get back.

The whole situation brings up a double-edged question we ponder every year. On one hand, I don't want cows that try and kill me. On the other hand, no coyote is getting that calf.

The cow, who Lorin calls "Freckles", is usually tame. I could walk up and scratch her head most the time. But when she calved a few days ago, the protective mamma bear came out.

So....is Freckles a....Good, Protective Mom?.....or......Crazy, Mean Cow?

For now we'll go with good mom and see how she does with the calf through the summer.

Oh, and all three heifer calves did get tags and shots. I think the pain was motivation to get it all done.

And Tessa earned her keep yet again. She distracted 2 of 3 cows who were beyond upset at anything close to their calves. She is so quick it is amazing. She is small, but so lightning fast it is quite amazing to watch her go into fight / survival mode. Thank you Tessa!!!
Powered by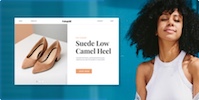 Create your own unique website with customizable templates.