Tessa helped put back

The Loose Bull

this afternoon. I'd give our score a B+. She circled out wide with her outrun but slicked in a bit too close before she came to balance.

[Balance is when the livestock are directly between the dog and handler. For little Tessa and cattle it is usually the point where I can't see her any more. :-) ]

Besides the minor slice at the end of her outrun things were perfect. I stood by the gate and Tessa brought the bull toward me. He was stubborn at first and started with his head down towards Tessa. But our

Pressure Lesson

came through and with a "push, push" she boosted up and quickly turned him.

That was our second minor miss-step. She boosted up a little too much, but did settle back down pretty fast and moved the bull right back into his pen.

All-in-all, another impressive outing for Tessa. She continues to amaze at such a young age and is now officially a helpful farmhand putting back her second batch of escapees.
Powered by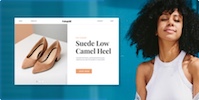 Create your own unique website with customizable templates.