While cleaning out lambing pens in prep for lambs, we had our two prospective show heifers escape their pen. I was planning to work Tessa today so this gave us an opportunity to work.

It didn't start out well. She did great on our Come Bye (clockwise circle) flank. She hugged the fenceline and got around the first heifer....but that is where our struggle began. Instead of continuing in a circle to gather the second one up, she stopped and just pushed the one.

I tried to keep her flanking but instead of continuing she'd run back around to me where she started. This went on about 5 or 6 times and she figured it out! She went all the way and got the second one and brought them forward. We pushed them a few hundred feet back to their pen. Took some patience, but she did well and helped us catch some escapees. This is something we have not had a dog help us do since Rancher passed away.

Thank you Tessa! She always likes to finish herding with a ball toss or game of frisbee!!!
Powered by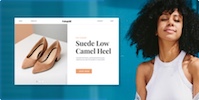 Create your own unique website with customizable templates.