Sometimes you just have a hankering for a juicy grilled hamburger, even if it is February. I fired up the grill and made some hamburgers the other night and they were fabulous. The key is to use good ingredients and it makes all of the difference.

1 pound ground beef
1 packet beefy onion soup mix
2 Tbs mayonnaise
8 strips bacon, cooked
Lettuce
Tomato
4 buns
Blue cheese dressing, to taste

Pre heat grill on high. While it is heating combine the ground beef and soup mix until just mixed together. Make into 1/4 or 1/3 pound patties (I prefer 1/3 lb). Grill over high (~425) for 4 minutes on each side for medium or longer for well done.

You have to have a grilled bun! My trick is to spread a little mayonnaise on each side of the bun and then you can place it on the grill face down. You can also broil them too. The mayo carmelizes and makes a great crusty coating on your bun.

Once you have your burgers and buns cooked top with all of the toppings you would like. I did bacon and blue on these but guacamole and jack cheese or grilled pineapple and teriyaki sauce are great as well.

Enjoy a good grilled burger and think about the warmer weather to come!
Powered by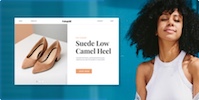 Create your own unique website with customizable templates.