Only four ingredients and one of the best things you have tasted. The combination of flavors is great and it is a easy take along when you need to bring an appetizer to a get together.

1 wheel of Brie
1/2 c hazelnuts, chopped
1/2 c dried cranberries
1/4 c honey

Place Brie on a oven proof tray or plate. Bake in a 300 degree oven for 10 minutes until center is softened. While the cheese is in the oven toast the nuts in a dry skillet until they smell toasted but are not browned. Once the cheese comes out of the oven top with the nuts and cranberries then drizzle with the honey. Serve with slices of sourdough bread or crackers of your choice.

To ease heating up you can also heat the cheese in the microwave at 30 seconds at a time until warm thorugh. Then proceed as directed.
Powered by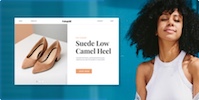 Create your own unique website with customizable templates.