I tried this recipe last weekend and it was quite tasy! I have my usual pancake recipe I use but this one has a little more nutrition to it with oats and yogurt in it. You don't really even notice it because the oats blend right in but it gives a bit more hardiness to the pancakes. This recipe was adapted from

http://edibleliving.blogspot.ca

.

Blueberry Oat Pancakes

1 2/3 c flour
2/3 c old fashioned rolled oats
2 Tbs granulated sugar
1 1/4 tsp baking powder
1/4 tsp baking soda
1/4 tsp kosher salt
1 c plain yogurt, whey drained away, or Greek
1 1/4 c milk
2 large eggs, lightly beaten
2 c blueberries

Whisk together your dry ingredients until combined in a large bowl. Add in the yogurt, milk and eggs and combine until just mixed. I added a bit more milk to mine to get it a little looser in consistency. I like a thinner pancake so whatever your preference.

On a 350 degree griddle, or medium heat non stick skillet spray with cooking spray and scoop out 1/3-1/2 c batter. I prefer to use a ice cream scoop. Sprinkle with 10 or so blueberries. Once they are brown on one side and beginning to dry around the edges, flip and cook until done. Serve with maple syrup or a berry syrup is good as well.
Powered by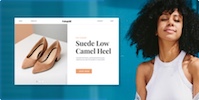 Create your own unique website with customizable templates.