I am kind of on a breakfast food kick lately. I have made this a few times and it is a great option for company or a holiday morning. We had it for Christmas morning this year and it was easy to have ready and something we could have while we opened gifts in the morning with little prep day of aside from preheating the oven. Would be great for an Easter brunch or Mother's Day.

12 slices white bread, cut into cubes
1 8 oz package cream cheese, cut into small cubes
1 c blueberries
12 eggs
2 c milk
1/2 c maple syrup, plus additional for serving

Spray a 13X9 baking dish with nonstick cooking spray and then layer 1/2 of the bread cubes in the pan. Sprinkle the cream cheese and blueberries over the bread. Top with remaining cubes of bread.

In a large mixing bowl beat eggs and combine with the milk and 1/2 c syrup. Carefully pour over the bread mixture and cover with plastic wrap. Refrigerate overnight or up to 24 hours.

Preheat oven to 375 degrees. Remove plastic wrap and replace with foil. Bake for 25 minutes, remove cover and bake for 25 minutes longer. Let set slightly out of the oven before serving and then serve with additional maple syrup, and of course bacon along side makes everything better!

Modified from Better Homes and Gardens.
Powered by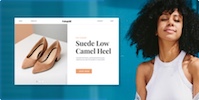 Create your own unique website with customizable templates.