I have had a craving for some carrot cake lately and thought I would try a new recipe out. This one has a lot higher proportion of carrot and pineapple so it seems to be a little healthier than just having other cake to snack on. I also cut the recipe down because we just don't eat a huge 13"X9" cake unless we are entertaining. The recipe can be easily doubled though if you like.



1 1/2 cups shredded carrots
10 oz. crushed pineapple, drained
1 cup sugar
1/2 cup canola oil
2 large eggs
1/2 teaspoon vanilla
1 cups all-purpose flour
1 1/4 teaspoons baking soda
1 teaspoons ground cinnamon
1/8 teaspoon ground nutmeg

FROSTING:

4 oz. cream cheese, softened
4 Tbs butter, softened
1 teaspoon vanilla extract
2 cups confectioners' sugar

Preheat oven to 350 degrees and grease a 9x9 inch baking dish. In a large bowl, beat the first six ingredients until well blended. In another bowl, mix the flour, baking soda, cinnamon, and nutmeg; gradually beat into carrot mixture. Pour mixture into prepared pan.
Bake for 30-35 minutes or until a toothpick inserted in center comes out clean. Cool completely in pan on a wire rack.
For the frosting: In a large bowl, beat the cream cheese, butter and vanilla until blended. Gradually beat in confectioners' sugar until smooth adding a little milk if needed. Spread over cooled cake. Cover and refrigerate until serving.

Recipe modified from The Girl Who Ate Everything.
Powered by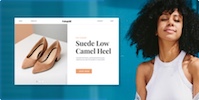 Create your own unique website with customizable templates.