For the local county fair I decided to invite a couple little friends over to enter in the Baking Buddies competition. We had a great time in the kitchen together and made some tasty brownies! It is so easy to make them from scratch and no need to use a mix but you could if you like and just do the steps for the
topping.

CHOCOLATE PEANUT BUTTER BROWNIES

5 ounces semi sweet chocolate chips
2 ounces unsweetened baking chocolate, chopped
1 stick butter
3 Tbs cocoa powder
1 1/4 c sugar
3 eggs
2 tsp vanilla extract
1 c flour
1/2 tsp salt
1/2 tsp baking powder
3 Tbs creamy peanut butter
3 Tbs Reeses Pieces

Preheat oven to 350 degrees. Oil a 9X9 glass baking dish and then line in one direction with foil and then oil again. In a small bowl combine both chocolates, butter and cocoa. Microwave for 1 minute a stir, then 30 seconds longer or until all melted together. Set aside. In a medium mixing bowl mix together the sugar, eggs, and vanilla. When well combined add the chocolate mixture and blend together. Mix together the flour, salt and baking powder then add to the other ingredients and stir until just combined. Spread evenly in your prepared pan. Dollop peanut butter a teaspoon at a time evenly across the top of the batter. With a butter knife draw your knife through the batter about 1 inch apart lengthwise and then crosswise to make a swirl. Sprinkle evenly with the Reese's and bake for 35 minutes until set but some crumbs still adhere
to a toothpick. Let cool for an hour or two and then pull from pan by foil and cut.
Powered by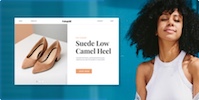 Create your own unique website with customizable templates.