I was seeking inspiration the other day. I had a beef roast out of the freezer and went to the garden to figure out how to prepare it. I thought since it decided to cool off for a few days and be rainy I would do a soup. Here is what I found to put in it:)

Beef and Barley Soup

* 2 Tbs canola oil
* 1 pound stew meat
* 1/2 c onion, chopped
* 1 c carrots, roughly chopped
* 2 ribs of celery with their leaves, chopped
* 1/2 c mixed peppers of your choice, chopped
* 1 c mushrooms, sliced
* 1 c green beans, snapped to 1 inch pieces
* 2 cloves garlic, minced
* 1/4 tsp black pepper
* 1 tsp Herb de Provence
* 1 quart beef broth
* 1 c wine, whatever you like to drink, red or white
* 1/2 c pearl barley

In a stew pot heat oil over medium heat. Brown the meat in batches and set aside. Sauté the onion, carrots and celery for a few minutes until starting to get tender and slightly browned. Stir in peppers, mushrooms, green beans and garlic. Cook for 3 more minutes. Add seasonings, broth and wine and stir to combine. You can add water in addition if you would like it to have more liquid. Simmer for 20-30 minutes to meld flavors and soften all of the vegetables. Stir in barley and simmer for 20 minutes until tender.
Powered by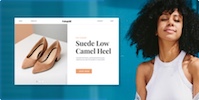 Create your own unique website with customizable templates.