This is one of my favorites and I think I can say it is a favorite of Jake's as well. It is a super moist cake and is a lighter version to a chocolate cake. I normally do it in a bundt cake pan but I decided to do a 13X9 this time and it worked really well. You get more coverage of the glaze so that is a plus!

Lemon Pistachio Cake

•Lemon Cake Mix
•1 1/4 c water
•1/3 c vegetable oil
•3 eggs
•1 small box pistachio pudding mix
•1/4 tsp lemon extract
•2 drops green food coloring

Preheat oven to 350 degrees. Spray your baking pan well with non stick spray. In a large mixing bowl combine all ingredients and beat with an electric mixer for 2-3 minutes until well combined and not lumpy. Spread in prepared pan and cook for 35 minutes for 9X13 or 45 for a bundt pan or until toothpick comes
out clean.

Cool slightly and in the mean time combine 1 cup powdered sugar and 2 Tbs lemon juice in a small bowl. Mix until well blended and then spread over slightly warm cake. Let cool from this point and then enjoy. Keeps well for several days.


Powered by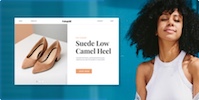 Create your own unique website with customizable templates.