These Grapes. They have been growing in the yard of our home since I can remember. My grandmother would make raisins out of them each year and my grandfather would bring a box of them on hunting trips when I was young. I smell them now and they bring back these memories. It has been fun this year because our son has fallen in love with these grapes. Whenever we go out to do chores he wants to go pick a bunch to eat in his wagon. I decided to make raisins this year and they turned out really well. I am excited to bake with them and also use the fresh grapes I froze for snacks this winter.

This doesn't really take a recipe but I am often one to forget about dehydrating. I focus on all of the other ways of making or preserving and my dehydrator sits in the closet. I forgot how long they take though. It was at 145 degrees for 36 hours to be the right consistency. My grandmother used to dry them on a baking sheet at the lowest setting in her oven over night. I have done jerky in the oven and it does work well. I hope this might inspire to dry some foods. I think I might be doing some apples and tomatoes before the season is over as well to continue my goal of enjoying the garden as much as I can once the cold weather joins us again.
Powered by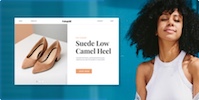 Create your own unique website with customizable templates.