This is one of my standbys when I am making something for myself for dinner. It is made from things that I always have in the fridge and is really fast to make. You can change it up and add different olives, meat or veggies that you like.



2 c. favorite pasta, rotini or penne are my preference
1/2 c frozen peas or spinach
8 grape tomatoes, halved
8 olives, quartered
1/3 c cubed mozzerella
1 Tbs balsamic vinegar
1 Tbs Extra Virgin olive oil
Salt and pepper to taste



Bring a pot of water up to a boil and salt liberally. Cook the pasta and while that is cooking get your remaining ingredients prepared. In the last minute of cooking drop in the peas or spinach so it has just enough time with the pasta to warm through or wilt. Once all are cooked through drain well and return to the pot. Over a warm burner add in the tomatoes and olives and stir until the tomatoes has softened slightly. Add in the cheese, balsamic, oil and season with salt and pepper. Toss together and once it is just combined it is ready to serve.
Powered by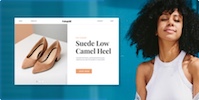 Create your own unique website with customizable templates.