With the fruit harvest nearing an end I thought I would share a good one for easy apple or pear butter. It is all done in the crock pot and just takes a little time and it is fabulous!

I used the last of the pears a couple weeks ago for this one but it works for both. These had a lot of blemishes but were really sweet. The best fruit for butters and preserves.

All you have to do it peel, core and chop up your fruit. Soak it as I did above in acidulated water, i.e. a few tablespoons of lemon juice to each quart of water or you can use fruit fresh powder as well. Place it all in your crock pot and don't worry if they are a little wet still that will help give the crock pot some juices to get started with. Let it cook covered in the crock pot for 12 hours on low. The fruit should be softened now, so you can either mash it or blend it to smooth. Season with spices. I used 2-3 Tbsp. cinnamon and about 1/4 tsp. freshly grated nutmeg. Mix together well and return to the crock pot for another 8-12 hours until to your desired consistency. If it is not thick enough you may want to remove the lid for a couple hours to let some liquid evaporate off.
I then placed it into jars and processed it in a water bath for 10 minutes. You could place in freezer containers and freeze as well. It is quite tasty on an English muffin and not a lot of effort for your reward!
Powered by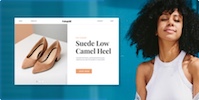 Create your own unique website with customizable templates.