4 envelopes unflavored gelatin
1 1/2 c water
3 c sugar
1 1/4 c light corn syrup
1/4 tsp salt
1/2 tsp peppermint extract
red paste food coloring
powdered sugar

Oil a 13X9 baking pan and line with foil and then oil the foil well.

In the bowl of an electric mixer soften the gelatin in 3/4 c water. In a heavy saucepan combine the remaining 3/4 c water, sugar, corn syrup and salt. Bring to boil and stir constantly until it reaches 234 degrees on a candy thermometer.

With the whisk on the mixer at full speed drizzle the sugar syrup slowly into the gelatin
and then beat on high for 15 minutes until very stiff. Put in peppermint extract and food coloring paste until you get the desired color. Mix until combined and then pour into the prepared pan. Let set for 24 hours until firm and slightly dried.

Prepare a board covered in powdered sugar and invert the marshmallows and then cover the other side with more powdered sugar. With a sharp knife cut into squares and roll the cut sides in more sugar. Store
in a air tight container or plastic bag. Best in the first week or so but will keep for much longer.

I will often dip them in chocolate for a little extra sweetness.

Powered by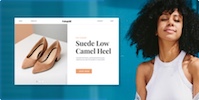 Create your own unique website with customizable templates.