I like this recipe because it can be used with most different kinds of roasts. I have made it with venison, pork, elk and beef like shown above. With the darker meats I use a darker liquid as I will say below. One substitution that I love is to use with pork roast is apple cider for the liquid and it is fabulous! Hearty and great for a weekend dinner when you can put it in the oven and let it cook until you are ready for dinner.

2-3 pound roast
1-2 Tbs seasoning salt or favorite rub
flour for dusting
2 Tbs canola oil
1 packet onion soup mix
2 c red wine
1/2 c black coffee

Preheat oven to 325 degrees. On the stovetop heat a dutch oven over medium heat with the canola oil. While that is heating up season your roast on all sides with the seasoning and dust with the flour. Brown the roast on all sides in the dutch oven and remove from heat. Sprinkle the soup mix over the roast and then gently pour the wine and coffee over the roast as well. Be careful not to wash all of the seasoning off of the top but dampen it slightly. Cover and bake for 3 hours until meat pulls apart with a fork. If the gravy gets a bit dry add a touch of water to reach the desired consistency. Serve the meat with the gravy and over potatoes or pasta as well if you wish.
Powered by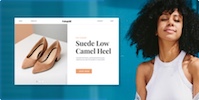 Create your own unique website with customizable templates.