I made these for Valentine's goodies. I believe they were enjoyed by all! With a couple little changes they would be suitable and fun for any holiday. Just change the sprinkles or candies and wrapping and you can have them for a party or other holiday. One reason I am posting them now is that they would be really cute in an Easter basket! They are fairly easy to make even if you do go the route of making your own marshmallows. You are welcome to use store bought but once you go homemade on them you will never go back!

Over medium low heat melt the caramels gently with water and salt. Add a little more water if needed to get fairly thick consistency but enough to be able to dip into. Place all of your marshmallows on sticks and place in the refrigerator or freezer for a few minutes on a parchment lined baking sheet. Once cooled dip each one in the caramel and hold upright like above until slightly set. Put back on tray and rechill for 5 minutes until set. While the marshmallow and caramel is chilling melt the coating chocolate. Redip the marshmallows in the chocolate and roll the wet chocolate in your candies or sprinkles of your choice. Allow to harden at room temp. Once they have set cut squares of cello wrap and tie with a bow. This is both a great decoration but also keeps them fresh so the marshmallow doesn't dry out. If you are not wrapping them keep them in a large ziploc bag with all of the air out until serving.
Powered by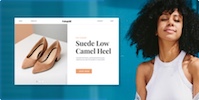 Create your own unique website with customizable templates.