These are amazing as well as fairly fast to make and easy! A usual in my dessert rotation for sure and works out well when you need something quick to take to a party or get together.

* 7 graham cracker sheets
* 6 Tbs melted butter
* 3 Tbs brown sugar
* 2 Tbs flour
* dash of salt
* 9 oz bittersweetchocolate
* 2 cups small marshmallows

Preheat oven to 325 and oil and line a 9X9 baking dish with foil or parchment.
In a food processor grind the graham crackers to a fine texture. Add the butter, sugar, flour and salt to the graham crackers and pulse until combined. Pour into your pan and press out with the bottom of a dry measuring cup. Once even and smooth place in the oven and bake for 10-14 minutes or until set and beginning to brown.

Remove from oven and scatter the chocolate chips over the crust and let melt from the remaining heat. Once they are melted spread with an offset spatula. Let cool some and then refrigerate or freeze until the chocolate is set and bars are cool. Once cooled spread marshmallows over the surface of the chocolate and then place under the broiler for 2 minutes ur until toasted to golden brown. Once done let cool slightly and then remove from pan and slice into bars.
Powered by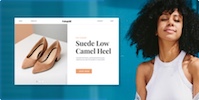 Create your own unique website with customizable templates.